'It was like tending to a disgusting baby': life as a Harvey Weinstein employee
Its a year since allegations about the producer sparked the #MeToo movement. Has workplace culture changed? Three ex-employees look back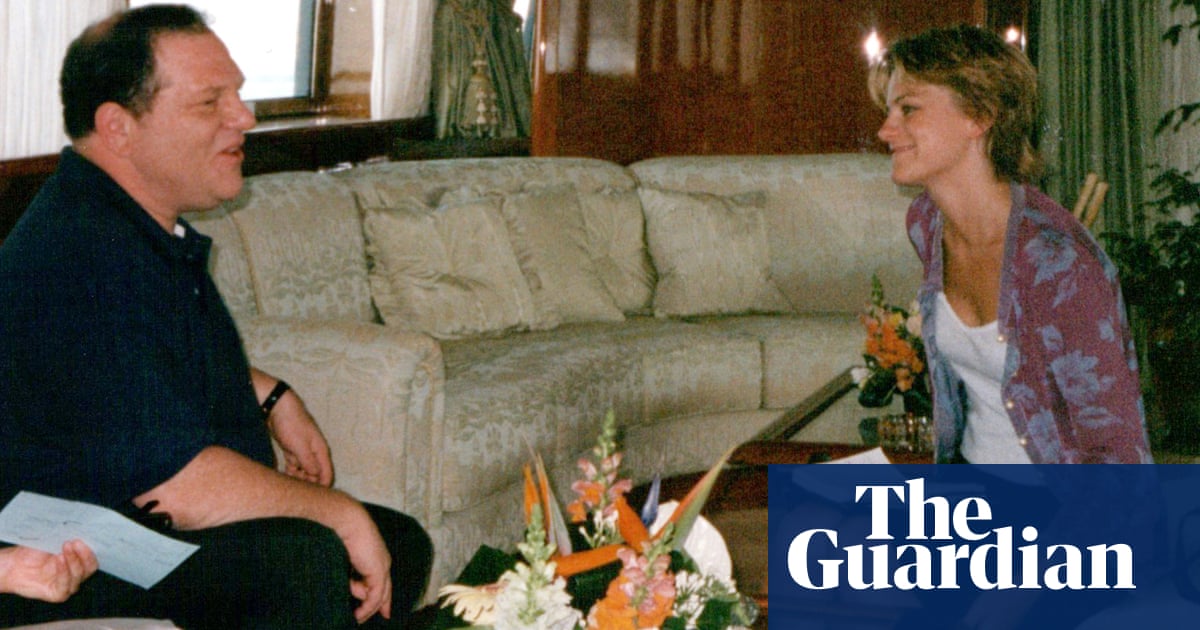 He was a manipulative bully. He would mimic people when he was shouting at them. We were all adults, but made to feel 17
Anonymous, London office

Id had other jobs in the industry before and felt this one, in Harvey Weinsteins London office, was a step up. The business was very successful at this point. There was a fairly high turnover of staff; I worked there for just under a year.
Harvey loves Europe, and he came to London all the time. He was here 10 days or two weeks in every month. We used to joke, Thank God Concorde doesnt exist any more because at least we had a bit of notice. But he never set foot in the office, ever business was entirely run from hotels. The office was a dump in Soho, so it didnt seem unusual.
There were two interviews for the job. I got a full briefing in the first interview about him being a bully, from the people who worked with him. I remember giving that same chat myself when I was interviewing later: this is the reality. I think it is a bit alluring youre thinking, I can handle that.
Before my second interview with him, which was at a hotel, I did get warned about him going in to the bathroom and masturbating. But that person was very gossipy and I didnt think it was realistic it sounded so out there. I just didnt believe it, which feels a bit ridiculous now. They made a bit of a joke about him being a perv: Keep your coat on.
Now I think: didnt that seem strange, and didnt that seem wrong? But people were talking affectionately, if eye-rollingly, about him. I didnt think I could expect better: if everyone else was OK with it, who was I to make a fuss?
The conversation with Harvey was very brief, because the person in the London office had already decided they wanted me. He said something I heard him say to a lot of people: I have a very good instinct. I can always tell when Im going to get on well with someone.
I was told during my training that you must never lie to Harvey, or even fudge something he would know. He has x-ray vision, and once he gets the bit between his teeth, he wont let it go. But he also forgot things people had said only moments before, or went back on some big declaration he had just made, occasionally to his advantage.
There were two parts to the job. The real work had very little to do with him: there were a lot of projects, attending festivals, trying to meet film-makers and writers. And there was the other part, which was his visits and dealing with him.
It felt like everyone was his assistant. The philosophy was that the company runs best when Harvey is happy, so you have to make sure things run smoothly. Meetings were made and cancelled or moved or ran late, at the drop of a hat, and hed be furious with us even though he had caused it. Weekends werent relevant, evenings were not relevant, breakfast meetings were scheduled for 7am after being up till 2am.
My days were rarely the same, the only constant being that they were chaotic and adrenalised. You would end up being proud of the strangest things, like getting through the day without being screamed at, or without him publicly abusing someone else a waiter, a colleague, a director, a driver. It was a horrible feeling to be screamed at or fired (he threatened this multiple times a day). But it was far worse to see him abuse someone else. Fighting back didnt work with him, really, but you could intervene on someone elses behalf and draw his fire. It was like tending to a giant, belligerent, disgusting baby. His moods dictated so much that you constantly thought about whether he was tired, hungry, thirsty, cold.
I got told early on that he had girlfriends. Sometimes he would want them invited to things, or to send a car. Some were actresses, some I dont know what they did. He was part of a rich-persons circuit and a few of the women were connected to that. Wed never know when a girlfriend was going to turn up, or when wed have to lie to his wife. But he would be happier afterwards. Now I worry those interactions were not necessarily what I took them to be.
His first visit to London was a few weeks after I started. His family were on the trip, and that was quite challenging. You are being told that its not your job [to look after them], but aware that they need to be kept amused and happy. He never, ever stopped working, and that was a bit sad to see. We used to say that he was either working or whoring: he barely slept.
Part of the reason there is a culture of silence, which is not unique to Harvey Weinstein, is that in this industry you can be made to feel a bit prudish if you are uncomfortable. This was definitely his cover: that it was nobodys business if he was cheating on his wife.
I saw him become obsessed with the odd A-list actress, promising to win them an Oscar. But these were not private meetings. There were always plenty of people in the room.
I havent spoken to the press before. I felt this wasnt about me: it is for those people who have alleged assault to take up the story. But I dont want to be in the business of protecting the Weinstein company, either. And my perspective is useful. I can completely believe that people who worked for him didnt know about the extent of his conduct.
He was a horrible, manipulative bully; he would mimic people when he was shouting at them. We were all adults, but you were made to feel 17. You had to think about it really carefully: how much is this job worth?
I used to have this horrible feeling of, what if my partner or family saw me when he was yelling at me? It would be very humiliating. And this was all the time not in the heat of production. You couldnt believe the good things that he said because then you had to believe the bad things, too. You had to say to yourself: this is him freaking out, its not my fault.
Fairly often his screaming involved a boast about himself: I can call the president, and I can call this person. He was telling us how important he was, and it was tiring but we would laugh about it afterwards.
Sometimes hed scream at you in front of someone you respected or had worked with, and that bothers me to this day that they would let it pass. Everyone wanted to get their movie made, and I understand that; but I feel sick that his bullying was allowed to flourish in public and no one ever said, This isnt acceptable. If you raised it, you were laughed off as naive; there was the underlying feeling that maybe you just werent good enough to really impress him. This was bluntly bullshit. Plenty of stupid people could rise through the ranks, and plenty of great people were lost to the company because of Harveys bullying. I think behaving as outrageously as he did, and no one doing more than shaking their head or laughing nervously, made him believe he had all the power. He felt untouchable.
There was the odd male assistant. They were always quite tall and good-looking, and they were resented and envied by Harvey. His insecurities were close to the surface, and his awareness that he was not an attractive man was quite evident. He also felt less able to bully them or maybe the bullying took a different form.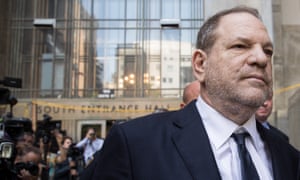 Read more: https://www.theguardian.com/film/2018/sep/29/harvey-weinstein-three-former-employees-on-working-for-him